Textiles with handicraft inspiration
This month embraces a traditional Scandinavian style, with a particular handicraft pattern gracing many of the new textiles. The KRATTEN pattern can be found on everything from a cushion cover to a quilt cover and shower curtain. Let it be part of creating a homely feeling with a hint of the past.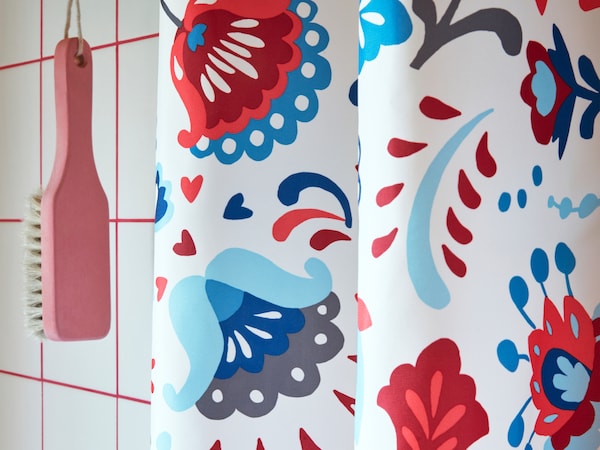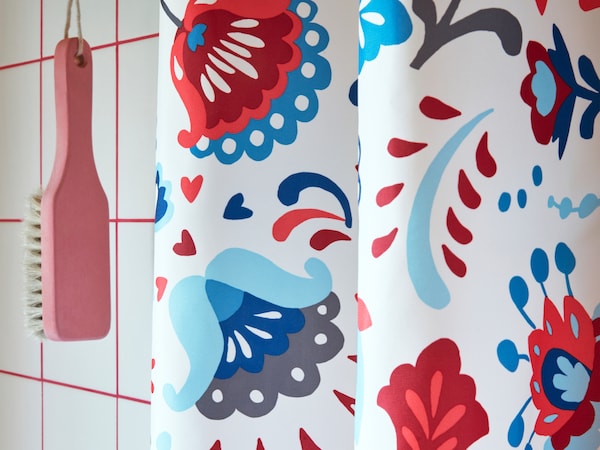 Floral bath times
Bring Scandinavian florals to the bathroom with KRATTEN shower curtain, made in densely woven polyester fabric based on recycled PET bottles.