Textiles that take you travelling
Let your child dream away in the imaginative world of UPPTÅG textile series with graphics based on the theme of travelling. The modern, colourful patterns appear on everything from curtains to quilt covers, as well as a rug and lampshade.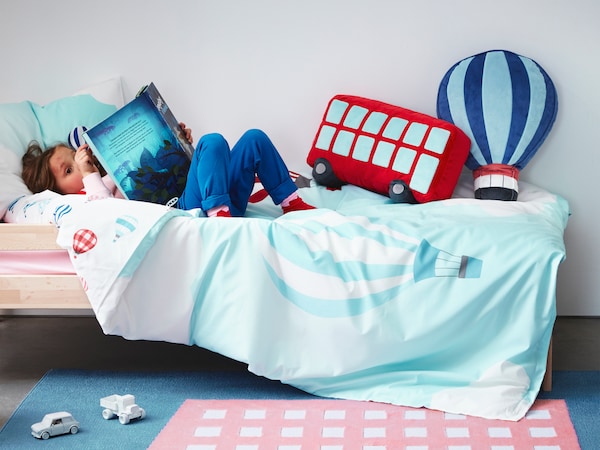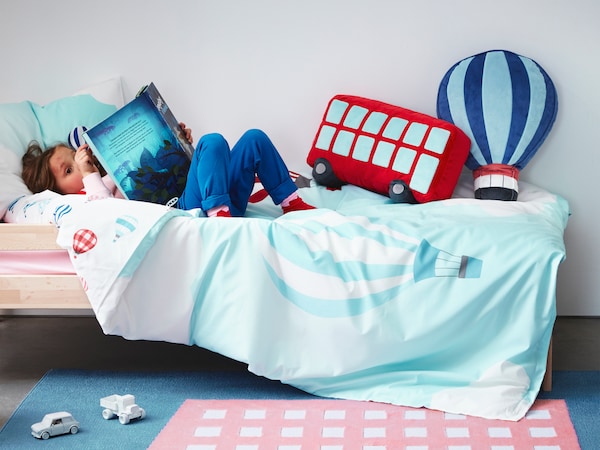 A lot of colourful hot air balloons sail across UPPTÅG quilt cover that's made of sustainable cotton and lyocell.
The fun-shaped cushions in UPPTÅG textile series are created on the theme of travelling, like in a bus or balloon.
UPPTÅG cushions are made of recycled polyester, making them firm enough for tired small heads and soft against the cheek.