Natural materials underfoot
Our new rugs this month are not only stunning pieces for the floor, but are made of natural materials – wool or cotton. Take a look at them here and make your home a little bit cosier!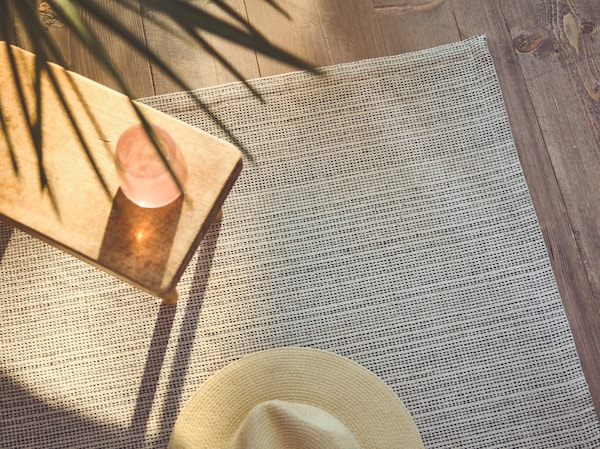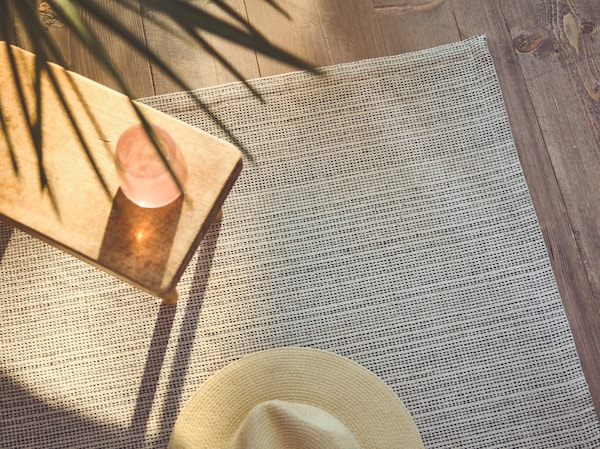 Washable and sustainable
Bring a sustainable rug home! TIPHEDE rug is made with cotton from waste of yarn production, so it uses no new raw materials and helps reduce climate impact. It's also versatile being flatwoven in a natural/off-white colour.
Handmade in India
Furnish with the cheerfully chequered VINDERÖD rug from our weaver's design collection. It's handmade in wool and uniquely designed by an Indian weaver who was inspired by Rangoli, an Indian art form where colourful patterns are created on the ground during festivals and special occasions.