Light from ceiling to table
Check out the new lamps this month at IKEA, from pendant lamps to hang over a dining table to a children's work and wall lamp!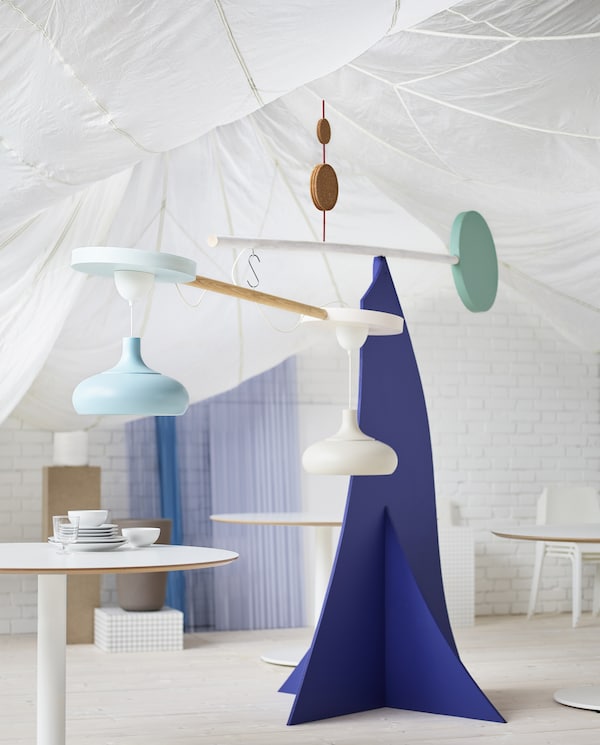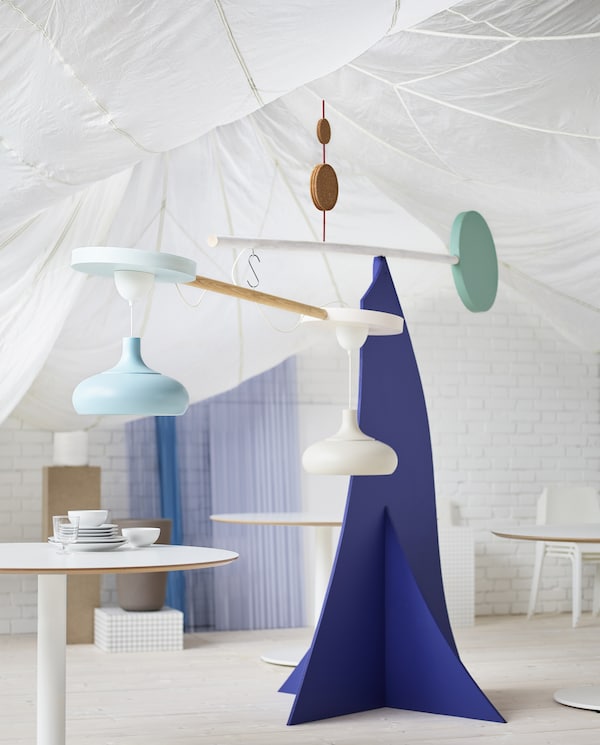 Grace the room with VÄXJÖ pendant lamp that brings together simplicity and beautiful lines, available in eye-catching blue or subtle beige.
Light up the kid's room with a smile — KRUX wall and work lamps are made in the fun shape of a creature and designed with child safety as top priority.