From the kitchen with love
Whether you're installing a new kitchen or looking to update your old one, we have plenty of novelties to freshen up your space. Add a bit colour with the new KALLARP kitchen front. It comes in a dark red-brown high-gloss finish which suits everyone from the minimalist to the wild family with kids. The sustainable FULLSPÄCKAD serving tray, made from bamboo, is simple to use and just as simple to bring everywhere. Discover our new kitchen and dining products below!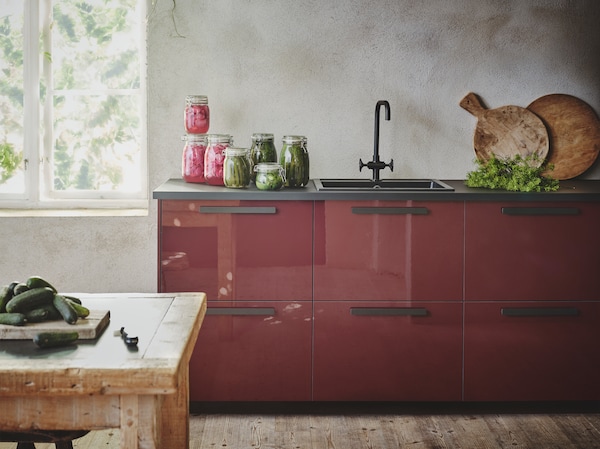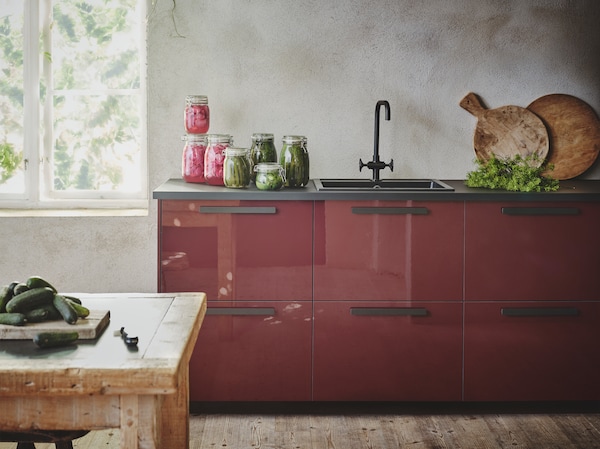 This season, go bold with a dark red-brown colour for the kitchen. Our refreshing new kitchen front comes in a high-gloss finish. Choose a cover panel in the same finish as your door, or mix and match to suit your taste.
Dessert on-the-go
A clever way to present food, FULLSPÄCKAD serving tray has a nifty carrying handle to easily bring food from kitchen to table. What's truly wonderful about it is that it's made of bamboo – a renewable and fast-growing natural material – which makes it a sustainable choice.