A small kitchen for endless play
Get more fun out of our new SPISIG play kitchen with a kitchen on one side and a blackboard on the other. It's great for playing restaurant, shop or puppet show.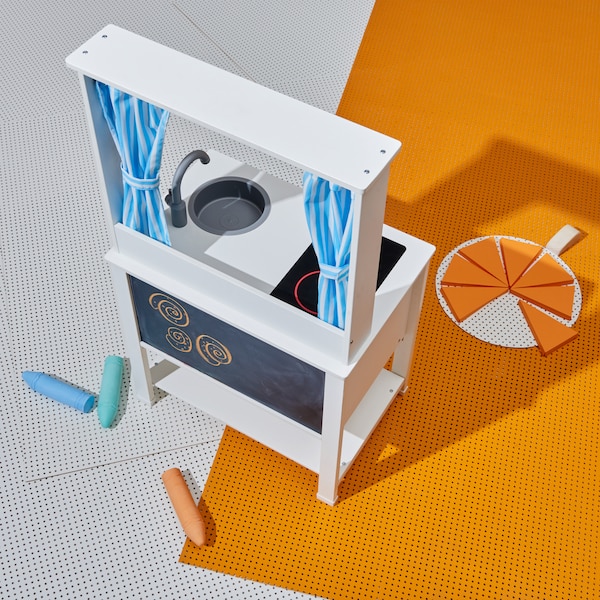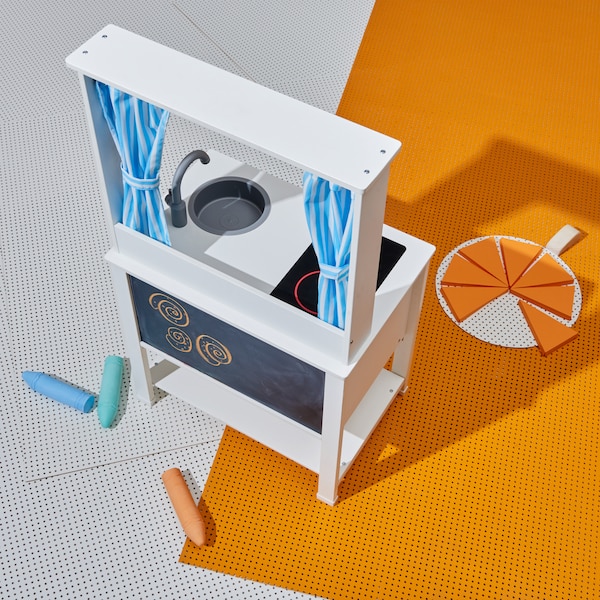 Little details make role play even more fun, like the grey sink and kitchen tap with mixer of SPISIG play kitchen.
With 24 pieces, DUKTIG pizza set is a dream for little pizza chefs who can bake as many pizzas as they like with toppings that can be varied infinitely.