Let the sun light up your night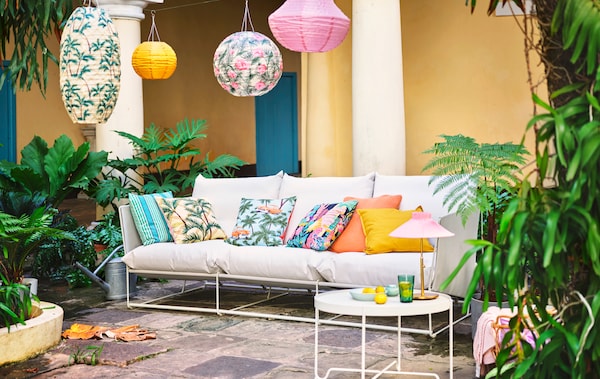 Sunny days are here! As if that isn't reason enough to celebrate, you can let the sun work double shifts. Solar-powered lighting reuses daylight for an evening outside in the lingering warmth.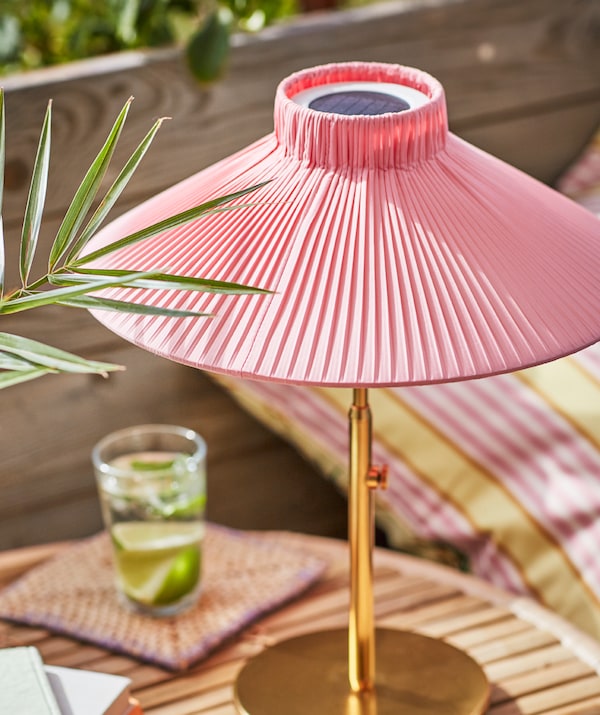 Lay down and charge your batteries
If you have a solar-powered LED lamp, simply let it bask alongside yourself. (And since it's there, why not use it as a parasol to shade a cold drink?) When the day draws to an end, you'll have plenty of sunlight left.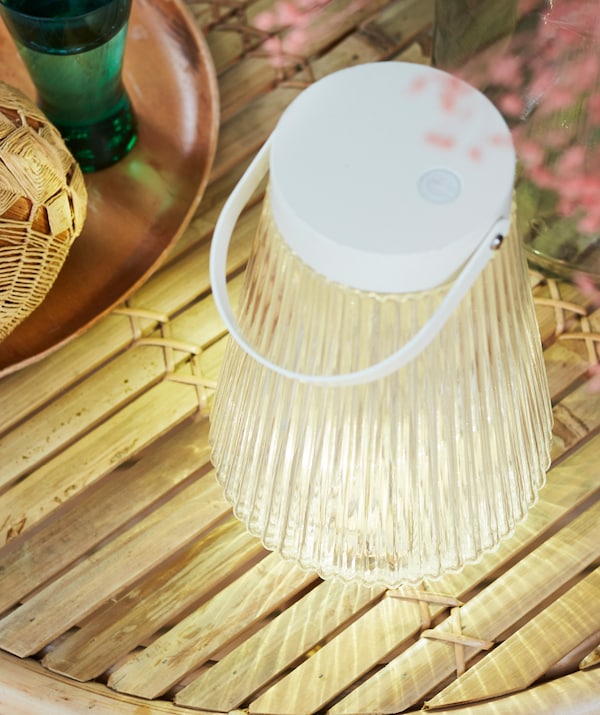 Bring-along cosiness
Without the need for cables, or even loose batteries, lamps that run on the sun are perfectly portable. Bring them on picnics, hiking trips or wherever you set up a cosy camp for the night.
Party lighting all summer long
Hang some festive solar-powered lighting in a favourite spot, and you'll have a nightly reminder to savour the moment – and sit outside while you can.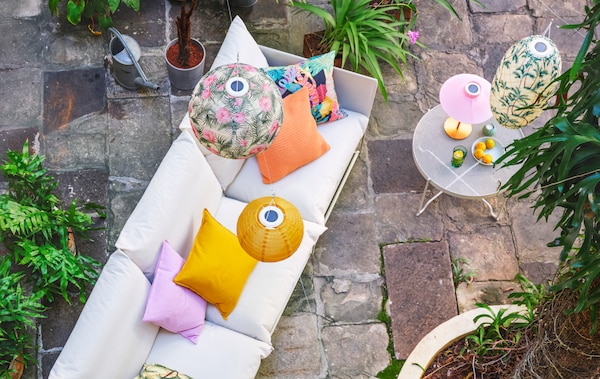 We love to see our customers get creative with our products. Go for it! But please note that altering or modifying IKEA products so they can no longer be re-sold or used for their original purpose, means the IKEA commercial guarantees and your right to return the products will be lost.