Home tour: a small place that feels spacious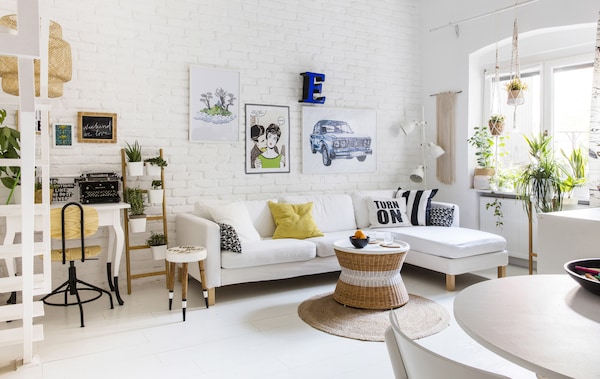 A compact home doesn't have to feel cramped. Clever space-planning has made Mercedes' small apartment feel much bigger than it is. 'We live in a small town, with a small community, in a small apartment, but that doesn't mean we can't be big on ideas,' she says.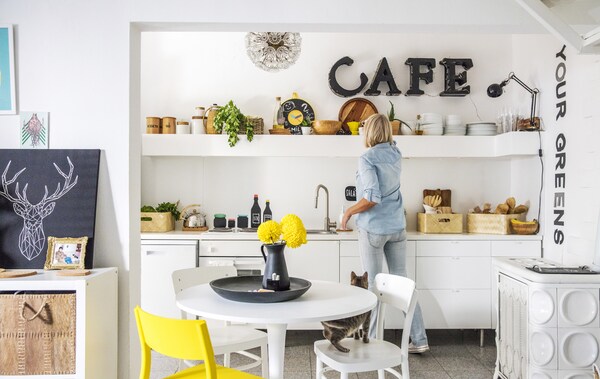 Zone your living space
Incorporate lots of different rooms into one open-plan space by creating distinct zones. Mercedes uses every inch of her main living space – one corner is now her home office, while another is a cosy reading corner. A dining table just big enough for three makes the most of a little floorspace between the living room and kitchen.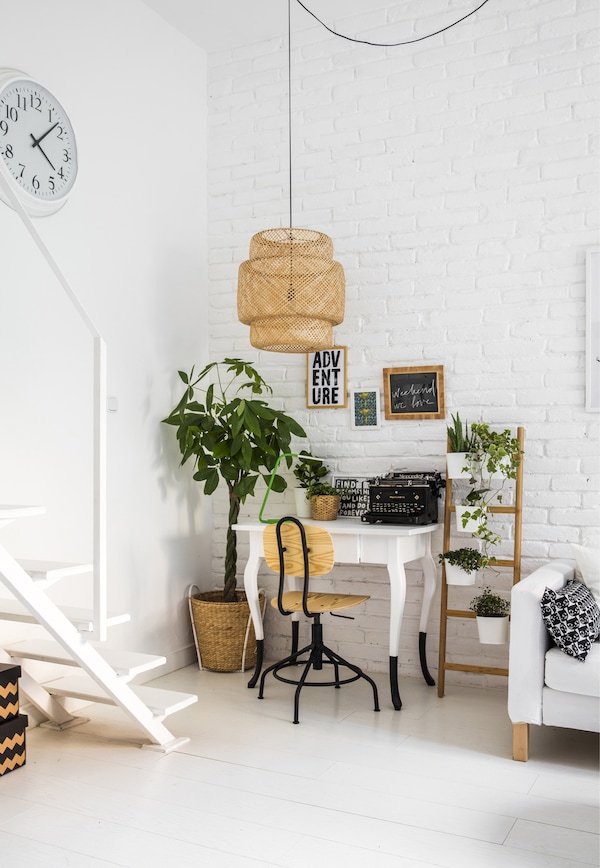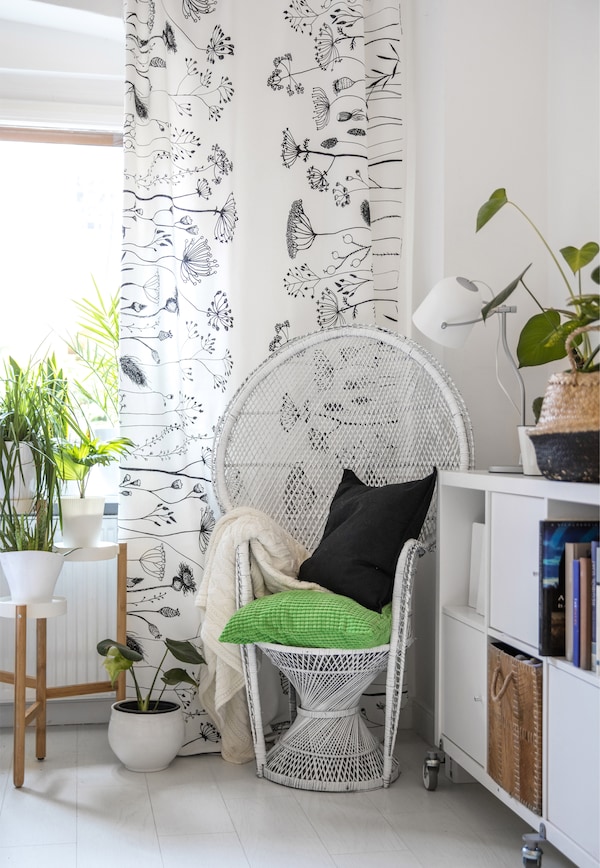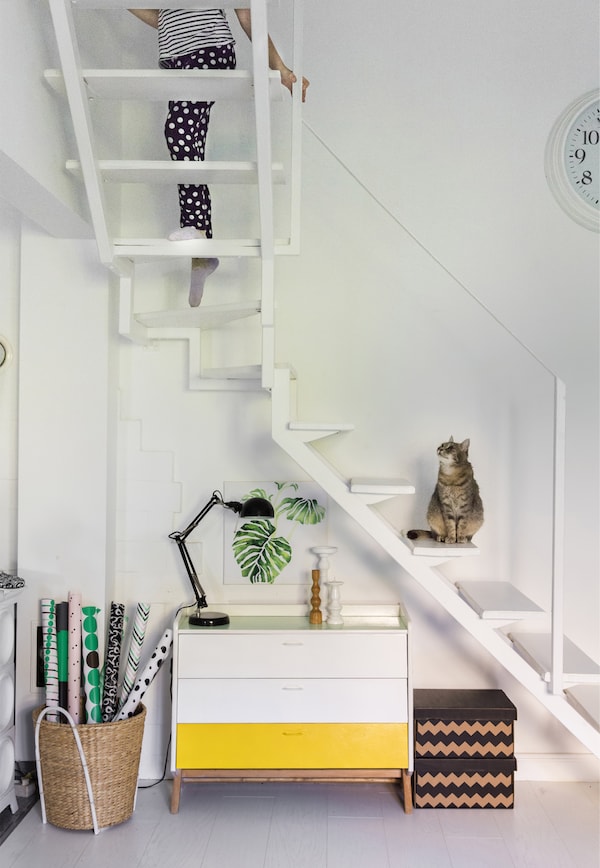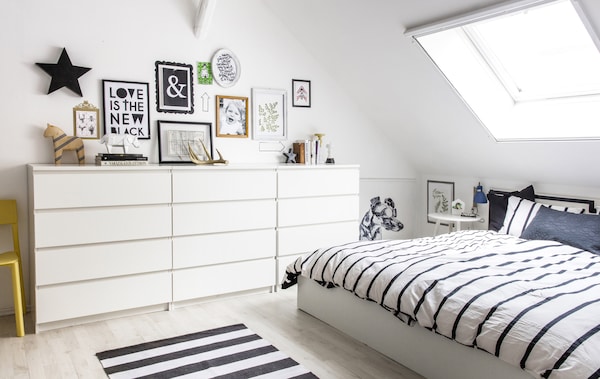 Start with a monochrome scheme
A monochrome colour scheme is a great base if you like to update your home often. Mercedes loves customising and re-customising her bedroom by changing the gallery of prints on her wall, or adding a brightly coloured object. 'My picture wall in the bedroom is always changing. I like mixing different styles of artwork and frames – some vintage, some IKEA, others printed from the internet or painted by friends.'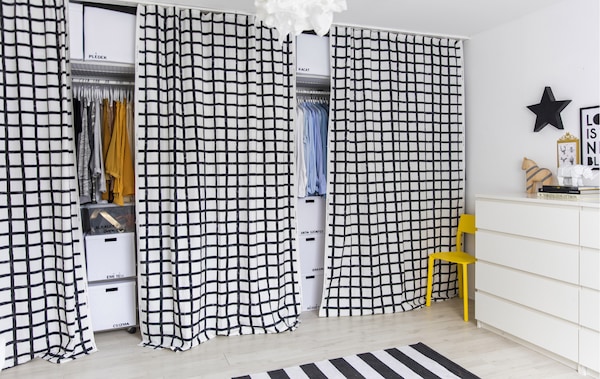 Cover your clothes storage
Need lots of clothes storage but don't want a wall of wardrobes to dominate your bedroom? Mercedes and her husband Adrián use fabric to hide their clothes rails and storage boxes. 'Curtains work much better for us – changing the fabric is an easy way to give our room a new look.'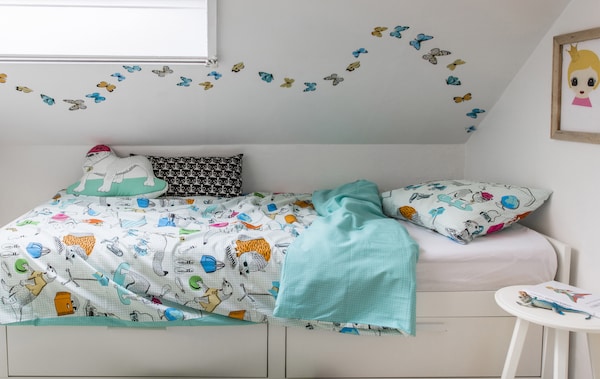 Make room to play and grow
Mercedes' daughter Emilia (6) chooses all the fabrics and pictures for her room – they're easy to change as her personality develops, without having to completely redecorate. 'Emilia's room has grown up with her, it's changed every year since she was born!' says Mercedes.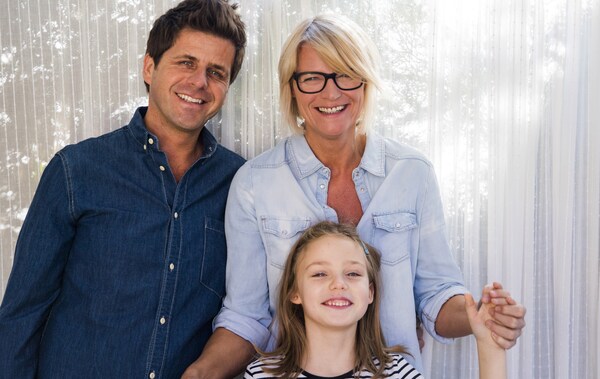 'I'm always moving things around – it's not unusual for Adrián to go to work, come home, and find the sofa on the other side of the room! The main thing is to make sure no space is wasted'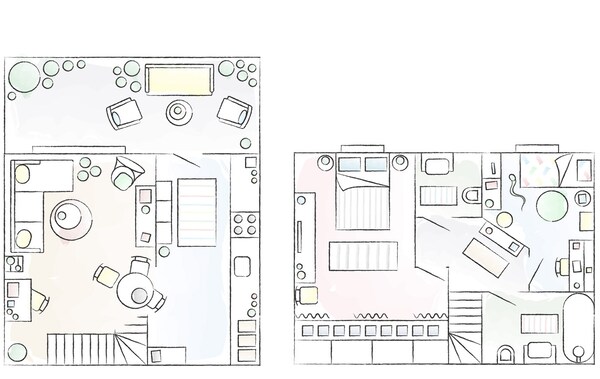 Let your home grow with you
Mercedes stops her small home from feeling static by making changes all the time. 'There's no set plan – the reading corner today could be my desk area by tomorrow, or a play area for Emilia by next week,' she says. 'I like to update my home each season, but I have a strong impulse for change, no matter what time of year it is.'
We love to see our customers get creative with our products. Go for it! But please note that altering or modifying IKEA products so they can no longer be re-sold or used for their original purpose, means the IKEA commercial guarantees and your right to return the products will be lost.
Made by
Interior stylist: Sam Grigg
Photographer: Ben Robertson
Various artwork: Ildiko Olah @ oldiart.com