Product Recycling Fund
The price of this item includes a contribution to a Product recycling fund to ensure that waste electrical and electronic equipment is collected and recycled in a responsible manner.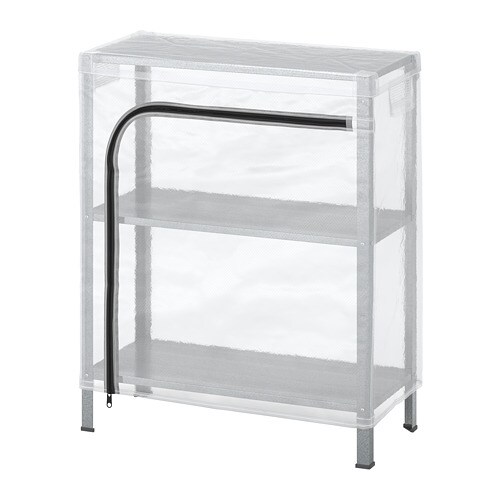 More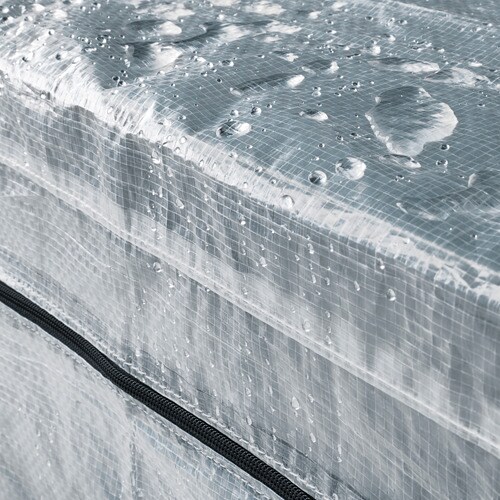 HYLLIS creates room for life on the balcony
Some of us live smaller than we'd like. It often means a constant hunt for more space. So why not try and use the space we have in smarter ways? This was something our product developers wanted to help out with when they created a small version of HYLLIS – a shelf that fits almost anywhere – and can be used if you want to grow your own herbs and small plants.
Philip Dilé, one of the members in the development team behind HYLLIS, live in an apartment with balcony in southern Sweden. "My balcony is filled with stuff. I'd like to use it for something other than storage, and I think many of our customers feel the same way."
Cover from the elements
To shield our balconies from weather, wind and exhaust fumes, it usually isn't enough with the protection from the neighbour above. That's why the team decided to create a cover for HYLLIS. They made it transparent and added ventilation holes. It makes it possible to use the cover and the shelf as a greenhouse.
Become a balcony farmer
"I grow herbs myself. It saves money and it's fun to see life sprout on your own balcony. I think people who live in cities should be able to grow small plants and herbs too, even if they don't have access to a garden," says Philip. With HYLLIS shelf and cover they can do it in a small scale and use the balcony for more things than storing – a greener life and a smarter use of space at home.
More Pantry
The cover is easy to put on and remove. At the top of the cover there is an opening that allows air to circulate. You can also use the shelving unit with cover as a small greenhouse. Suitable for both indoor and outdoor use.
https://www.ikea.cn/cn/en/images/products/hyllis-shelving-unit-with-cover-white__0661305_PE712598_S4.JPG
HYLLIS Shelving unit with cover, transparent
https://www.ikea.cn/cn/en/catalog/products/S49285940/
492.859.40
IKEA
¥ 89.00