Product Recycling Fund
The price of this item includes a contribution to a Product recycling fund to ensure that waste electrical and electronic equipment is collected and recycled in a responsible manner.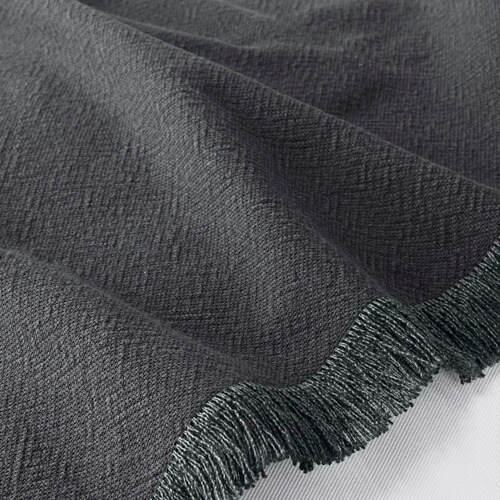 Energy & resources


Bring nature's colours into your home
JOFRID curtains, throws and cushions covers get their deep, subtle colour from natural pigments found in plant leaves from agricultural crop waste that would otherwise go to landfill. The dyeing process with natural dyestuffs uses less water, energy and chemicals than conventional processes. By making good use of our natural resources in the production, we can create durable and beautiful products while reducing environmental impact.
More Textiles collection April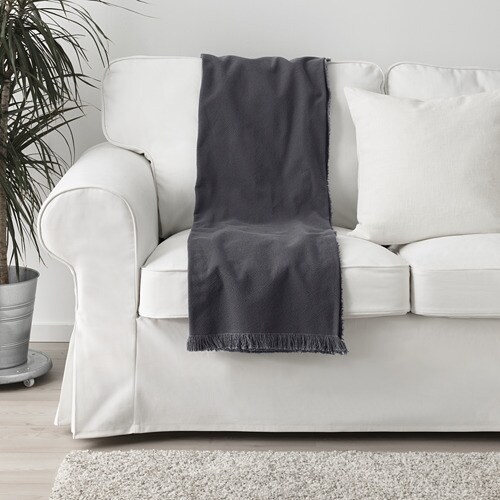 Dyed by nature
Mountains and sea, earth and sand, trees and plants. People have always been fascinated by nature's colours and harnessed them to dye clothes and other textiles. We've revived this tradition and use agricultural waste such as plant leaves and stems to give the JOFRID textile series its warm, natural colours. This is how we can create beautiful products while reducing our environmental impact, so that our planet can continue to inspire us with its colours.
Catherine Larsson, one of our material experts within textiles, knows pretty much all there is to know about textile dyeing techniques. "I heard of the new method and found it interesting for us. Textile dyes are usually oil-based, but the dye we use for JOFRID is based on completely natural and renewable resources that look like and function in the same way as chemical dyes," says Catherine.
Reviving a sustainable tradition
The method reduces negative impacts on the climate, human health and our natural resources ─ among other things due to lower greenhouse gas emissions during manufacturing and transport. "But the most important things may not be the exact figures, but that we at IKEA want to be part of a positive change and contribute to a new way of thinking surrounding sustainability," says Catherine. "We don't always have all the answers, but we always want to be better. In this case, we want to revive an older tradition when people didn't let anything go to waste and were very inventive when it came to recycling and reusing what nature has provided."
Reducing our environmental impact
The JOFRID series consists of curtains, throws and cushion covers in earthy and bluish shades. By using nature's own dyes, we can create beautiful textiles with long lifespans while we reduce our environmental impact ─ so that nature can continue to delight, inspire and fascinate us in the future too.
More Blankets & throws
Cotton is a soft and easy-care natural material that you can machine wash.
https://www.ikea.cn/cn/en/images/products/jofrid-throw-grey__0683857_PE720883_S4.JPG
JOFRID Throw, dark blue-grey
https://www.ikea.cn/cn/en/catalog/products/80395743/
803.957.43
IKEA
¥ 249.00