Product Recycling Fund
The price of this item includes a contribution to a Product recycling fund to ensure that waste electrical and electronic equipment is collected and recycled in a responsible manner.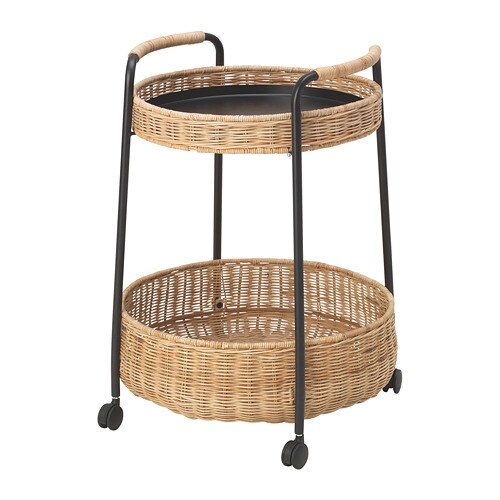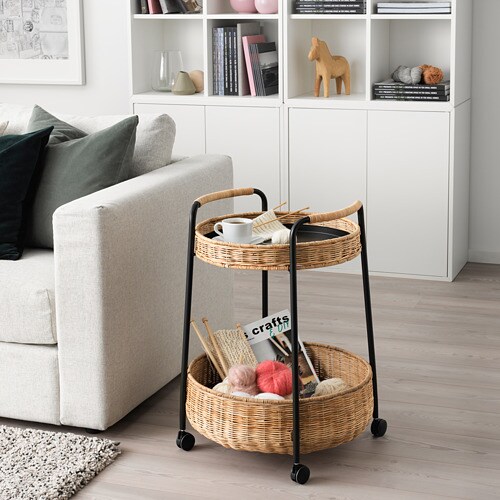 Designer thoughts
Designers: Andreas Fredriksson, Jonas Hultqvist, Willy Chong
"We like working with natural fibres like rattan and bamboo – living and renewable materials that provide great opportunities to create unique products. The most enjoyable part of this project was to use these materials in new and innovative ways. We wanted to make furniture in natural fibres, often combined with metal underframes, that is modern, gives an airy feeling, is easy to move and comes in flat packages. Better for the environment and easier to take home and enjoy."
More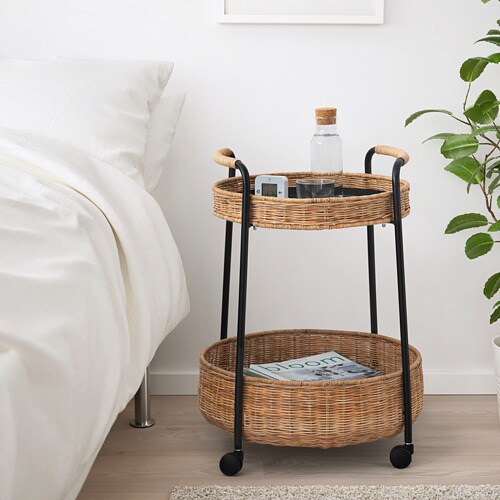 Invite nature into your home with rattan
Rattan is a living material with a will of its own. That's why we work together with experienced weavers who shape the rattan vines to functional products. The cooperation means you can have handmade furniture in your own home – created by man and nature together.
Rattan is a fast-growing palm tree that needs to be boiled and sun-dried before it can be tamed into different shapes that we can sit on, rest in, or decorate our homes with. This is where the weavers come in. "We wouldn't be able to make authentic rattan products without them. They have skills that can't be copied by machines", says Andreas Fredriksson, who has designed some of our rattan furniture together with the artisans.
One-of-a-kind furniture
With rattan, it's possible to create round and organic shapes that are difficult to achieve with other materials. Every rattan vine shifts in colour and shape. It makes it impossible to manufacture two pieces of furniture that look exactly the same. On the other hand, you get unique items with a warm and homely feeling. "There are simpler materials to work with, but the liveliness in rattan is what gives it character. It can create a pleasant contrast to other things many of us have at home", says Andreas.
In cooperation with nature
If rattan is treated right it can be transformed into almost anything, even furniture with generous forms that can fit in a flat pack. But the design is not only up to the designer and the artisan. "You have to cooperate with Mother Nature and come up with some new solutions as well – but the reward when you get everything to harmonise makes it worthwhile", finishes Andreas.
More Side tables
Hand-woven by experienced craftspeople, which makes each trolley unique. The four castors make it easy for you to move the trolley and use it wherever you like. The metal top is easy to remove and hand-wash. Rattan is a natural material which ages beautifully and develops its own unique character over time. Easy to bring home since it's lightweight and flat-packed.
https://www.ikea.cn/cn/en/images/products/lubban-trolley-table-with-storage-grey__0713688_PE729711_S4.JPG
LUBBAN Trolley table with storage, rattan, anthracite
https://www.ikea.cn/cn/en/catalog/products/40441474/
404.414.74
IKEA
¥ 499.00