Product Recycling Fund
The price of this item includes a contribution to a Product recycling fund to ensure that waste electrical and electronic equipment is collected and recycled in a responsible manner.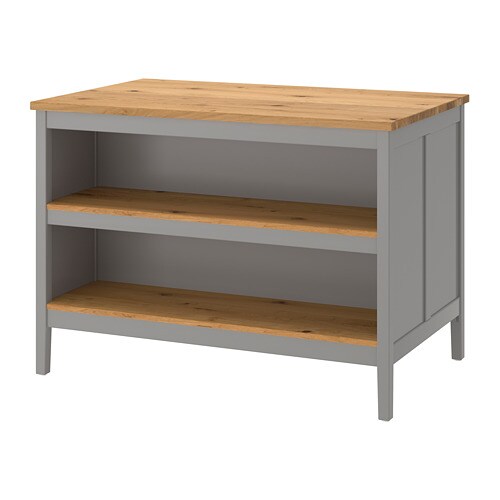 More TORNVIKEN series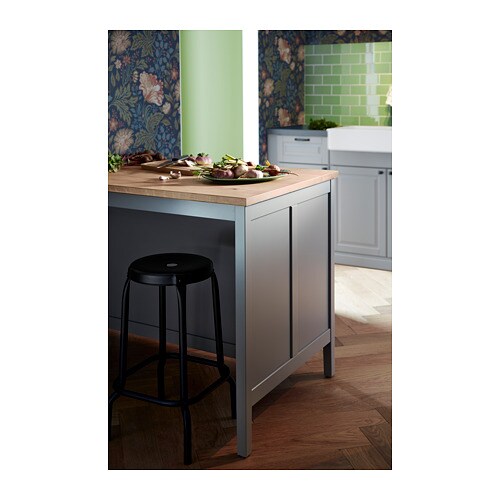 Better worktops by using wood smartly
Wood is a precious natural resource. Even though it's a renewable material it needs to be handled responsibly. One way to do it, is to use the wood more efficiently. That's what we do with our kitchen worktops in thick wood veneer.
"At IKEA we have a tradition of trying to utilise the materials we have in the best possible way," says Johnny Rietz, who's been involved in developing the kitchen worktops in thick veneer. The work started in 2008 when IKEA founder, Ingvar Kamprad, visited one of our suppliers and asked a simple question that took some time to answer: 'How can we make this product using fewer trees?'
Less is more
"After some trials and errors, we came up with the solution. A core of particleboard and a layer of solid wood on the outside – or thick veneer," says Johnny. "It's a combination of traditional craftsmanship and modern manufacturing methods. Paper-thin veneer has been used in fine, decorative furniture making for centuries, but for our worktops we're using a much thicker layer of wood." The thick veneer makes the surface hardwearing, and it saves raw material – a lot of it. From the same amount of wood needed to make one solid worktop, it's possible to produce five thick veneer worktops.
No wood is wasted
Another advantage with this production technique is that you can use the whole tree; the stem as surface, and scrap bits – curvy, bent branches and small twigs – for the particleboard on the inside. The end result is a worktop that is every bit as genuine as solid wood, only more stable and more resistant to humidity. "Sometimes a small, harmless question can make a big difference. That's exactly what happened with our kitchen worktops. It started as a challenge to use resources wiser, and proved to have positive effects not only for the environment, but also the quality. I think it's great when that happens!" says Johnny.
More Kitchen islands & trolleys
Free-standing kitchen island; easy to place where you want it in the kitchen. Gives you extra storage, utility and work space. Worktop with a thick oak veneer, a hardwearing natural material that can be sanded and surface treated when required. For quick installation and easy maintenance the worktop is pre-treated with hard wax oil. Layer construction adds stability and makes the worktop less sensitive to humidity, thus, less likely to bend, split or crack than solid wood. The worktop has a full plank design that gives it an authentic plank expression with a genuine wood feeling. Oak is an exceedingly strong and durable hardwood with a prominent grain. It darkens beautifully with age acquiring a golden-brown undertone. 25 year guarantee. Read about the terms in the guarantee brochure.
https://www.ikea.cn/cn/en/images/products/tornviken-kitchen-island-grey__0609493_PE684544_S4.JPG
TORNVIKEN Kitchen island, grey, oak
https://www.ikea.cn/cn/en/catalog/products/40402241/
404.022.41
IKEA
¥ 2,499.00