Product Recycling Fund
The price of this item includes a contribution to a Product recycling fund to ensure that waste electrical and electronic equipment is collected and recycled in a responsible manner.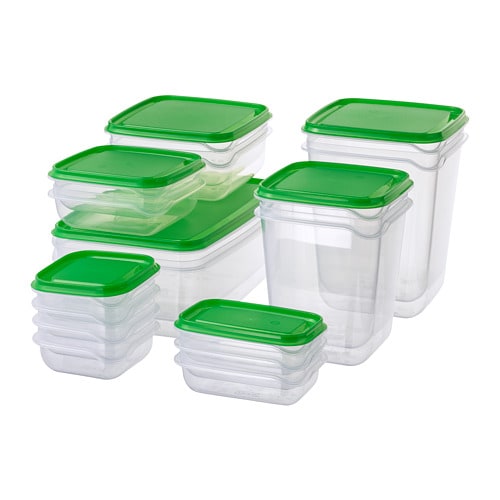 Energy & resources


No secret ingredients
When it comes to cooking, we leave the secret ingredients up to you. All our cooking and eating products live up to the highest quality and safety standards. That means no surprise ingredients, like harmful substances such as BPA (bisphenol A). Enjoy your meals knowing there's no BPA added to any of our cooking and eating products.
Sustainable life at home
Save the freshness (and the food)
Food containers are a great way to keep food fresher longer. And when your food stays fresh, you increase the chance that it gets eaten and not thrown away. Saving you money on your food bill and precious food resources.
Everyday quality

Keep the shape
Go ahead and cook food in the microwave - but not in plastic food containers. Plastic looses shape if it's exposed to temperatures over 100°C. But you can use plastic jars for thawing or warming food in the micro. Just remember to take off the lid or open the vent, if there is one.
More
More Food containers
A good set of basic food containers for everything from cold cuts, cheese etc. to leftovers and individual food portions. Several empty food containers can be stacked inside one another to save space in your cabinets. Reduce food waste by storing your leftovers in a food container and reheating for another meal. The transparent jar makes it easy to find what you are looking for, regardless of where it is placed. Several food containers can be stacked on top of one another to save space in fridge and freezer.
https://www.ikea.cn/cn/en/images/products/pruta-food-container-set-of-green__0711382_PE728174_S4.JPG
PRUTA Food container, set of 17, transparent, green
https://www.ikea.cn/cn/en/catalog/products/30160964/
301.609.64
IKEA
¥ 24.90