Product Recycling Fund
The price of this item includes a contribution to a Product recycling fund to ensure that waste electrical and electronic equipment is collected and recycled in a responsible manner.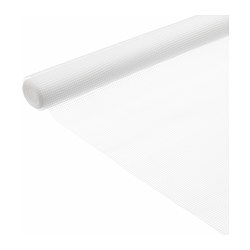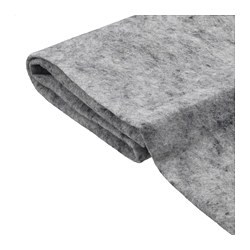 ALL DEPARTMENTS:
Anti-slips solve rug problems

Our anti-slip underlays provide a convenient solution to an everyday problem that inevitably affects anyone with a rug. Rugs sliding around can be a hazard, especially for children or the elderly. Our anti-slips secure your rugs to the ground, preventing slippage and ensuring that the rug stays safely secure. They're also a help with the hoovering, holding the rugs in place so you can clean them with ease. They can be used on all kinds of flooring, including those where there's under-floor heating. Got a rug problem? Don't splash out on expensive therapy; just pop into your nearest IKEA store, and we'll sort you out.

Anti-slips work undercover for greater security

Our anti-slips are easy to use. Simply cut one to the size of your rug, or combine more than one for larger rugs, lay it on the floor where you want your rug to go, lay the rug on top, and voilà. Nice secure rug. They're available in a couple of sizes, so you can get the most right one for the size of your rug. The STOPP anti-slip simply and effectively holds your rug in place. STOPP FILT has a little added bonus; its thick polyester base gives extra comfort, making your rug feel a touch softer. A real treat for the feet.