Product Recycling Fund
The price of this item includes a contribution to a Product recycling fund to ensure that waste electrical and electronic equipment is collected and recycled in a responsible manner.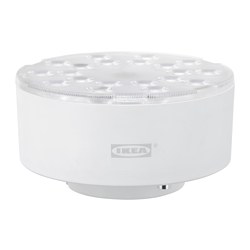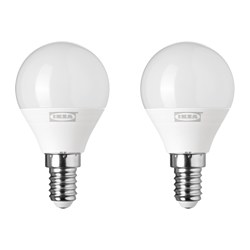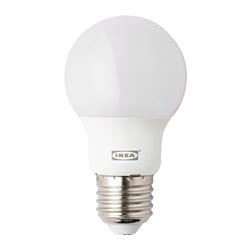 A bright idea!
Save energy with RYET LED bulb that consumes 85% less energy than traditional incandescent bulbs and lasts 15 times longer.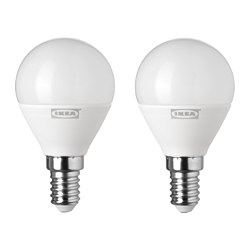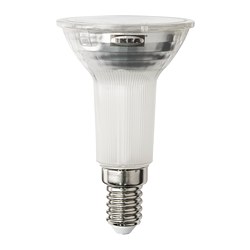 Top of the class for energy-efficiency!
Our LEDARE LED bulbs get top grades for energy-efficiency. They're rated A, A+ or A++ and uses 85% less energy and lasts 20 times longer than incandescent bulbs.
ALL DEPARTMENTS:
LED bulbs save you money

Our range of LED bulbs provides you with an ideal way to light your home while saving money on your electricity bill and decreasing your carbon footprint. All of the bulbs in our LED lighting range consume 85% less energy than normal incandescent bulbs. They also last up to 20 times longer, which drastically reduces your need to replace bulbs. Our bulbs come in all different shapes and sizes, making it easy for you to coordinate them with your ceiling lights or living-room lamps to create a lighting fixture that complements your room.

LED bulbs: only the start

Whenever you need to change a light bulb, consider switching to our LEDARE LED bulbs to help support the environment. Our LEDARE E14 bulb screws into chandelier fittings and emits low heat, so there's no risk of burning yourself. Our LED bulbs fit into most of our lamps, spotlights, chandeliers and other lighting fixtures. Visit your nearest IKEA store to match your LED bulbs to your lamps. You don't have to compromise on your taste in design to do a world of good.