Storage & organisation
From wardrobes and bookcases to display cabinets and simple shelves, storage furniture helps you give all your things a tidy place of their own. Lots of boxes and baskets for small storage, and everything with scope for personalization to say who you are. You'll find solutions here for every need and every part of your home.
Get some great new storage in the frame
Organise and show off your favourite garments with our new NIKKEBY chest of drawers and clothes rack, designed in an industrial style with perforated metal.
---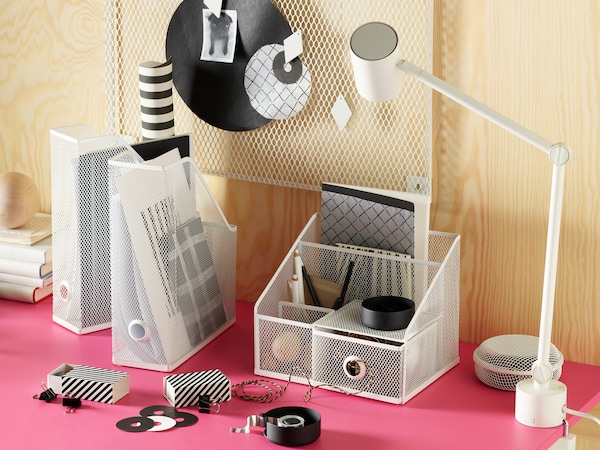 No mess in stylish mesh
Keep everything neatly in its place, and you can even see through the wire mesh sides to look what's inside. Storage that actually shows you what's being stored. Neat and practical.
---
Life-sized storage systems, from boxes to clothes and kids
---
Find great ideas to (store and) find all your stuff
---