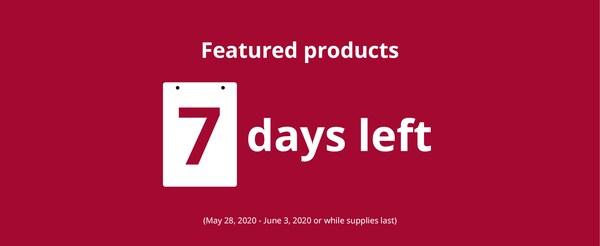 Stylish takes on the RÅSKOG trolley
▲ Tap RÅSKOG into a search engine and it's quick to see that happily you love the trolley as much as we do. Here's a couple of ways our interior designer Amanda Rodriguez would love to try it out.
▲ When creativity comes calling you'll want to have your tools alongside you. Amanda ustomised RÅSKOG with extra hooks for art equipment. Don't worry about a few paint splatters either, we think it just adds to the character.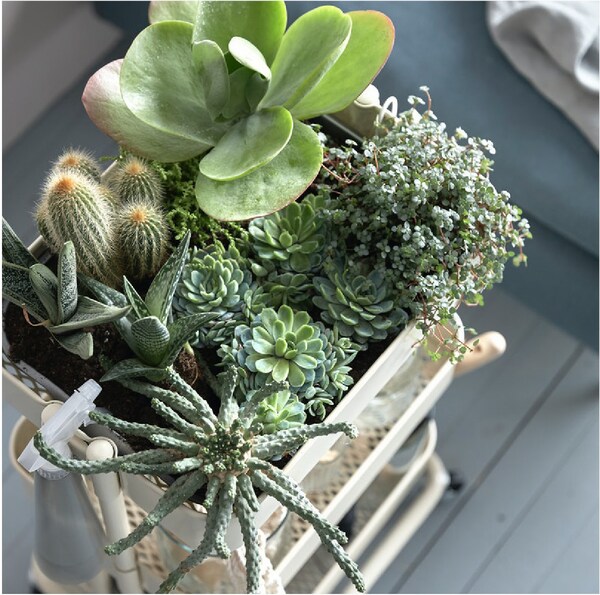 ▲ We've long loved trolleys as movable gardening stations, but we like this take with an actual garden in the top shelf. It's just made with the help of a baking tray to protect the trolley and catch the water.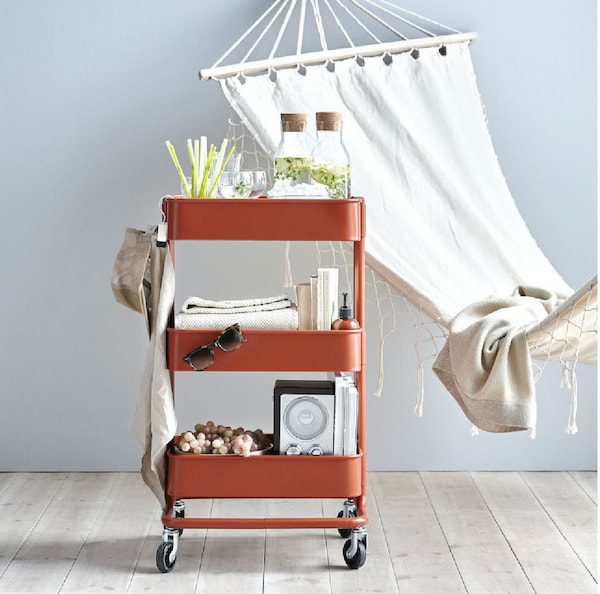 ▲ If the sun is shining we'd love to use RÅSKOG as an all inclusive afternoon siesta station.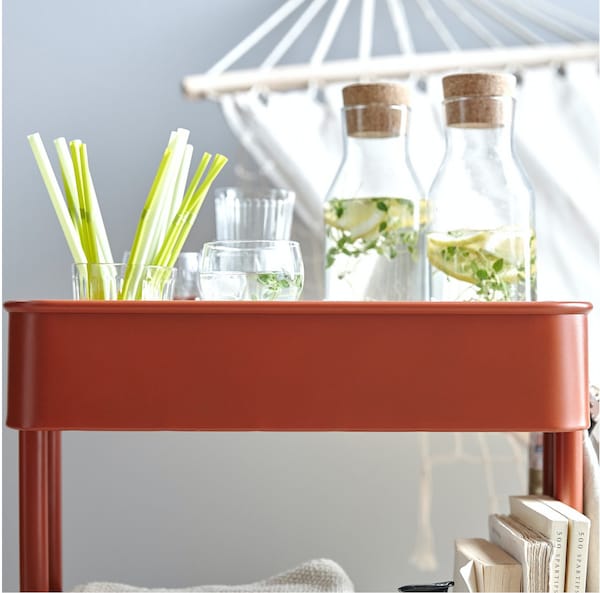 ▲ Cool drinks up top, books and magazines below. Not forgetting the sun cream of course.
---
View more